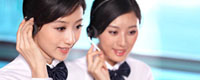 Name: Andy Huang
Tel: +86-0577-85989557-8001
Fax: +86-0577-85989556
E-mail: andyhuang@cnjdgy.com
Add: No.89, Henidang Road, Haibin Street, Longwan District, Wenzhou City, Zhejiang, China
Skype: jd-pipefitting
QQ: 80289158





Congratulations!!! Our company has won the title of "The technology-based SMEs in Zhejiang province" in the year of 2015.
The technology-based SMEs means making the scientific and technical personnel as the main office and founded by scientists, mainly engaged in the research, development , production and sales for high-tech products, also making the technology commercialization, technology development, technical services, technical consulting and high-tech knowledge-intensive products as the main content. It's also an economic entities with market-oriented and "self-financing, a combination of voluntary, independent, self-financing, self-development, self-restraint". In short, The technology-based SME is a company, which make the innovation as the company's mission.